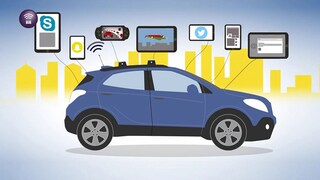 How to Keep Enjoying OnStar.
You would like to keep enjoying the OnStar services? Before your trial comes to an end, we will notify you by email so you can decide how you want to purchase OnStar services. 1, 2
Option 1

Log-in to the OnStar portal with your credentials and go to "OnStar Packages" to purchase your OnStar service package.

Option 2
Press the blue Service Button in your car to talk to an OnStar advisor. They will assist you in ordering the continuation of OnStar services.