ULTIMATE OFF-ROAD CARS: SUV MODELS WITH FOUR-WHEEL DRIVE.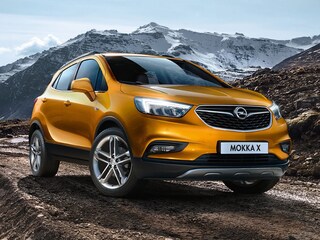 With an SUV, you can enjoy all the comfort of a more typical bodystyle combined with the robust power that comes from all four wheels. No other vehicle segment has experienced such a sharp increase in demand as the SUV in the past decade, and this is partially due to the special handling characteristics of cars in this segment.

4x4 and driving enjoyment.
Do you ever feel the desire to go off the beaten track, across mud, sand or rocky terrain? If you want a car that's as equally at home on snow or ice as it is on a dry road in summer, then an SUV is the vehicle for you.
Whatever the terrain, 4x4 All-Wheel Drive systems provide grip and driving pleasure. Why? Because directing the drive to all four wheels, rather than just the front or rear, allows far greater control on virtually any surface. In difficult conditions, the Opel Mokka X 4X4 rises to the challenge with  All-Wheel Drive system providing additional traction, stability, grip and control.
Learn more about the Mokka X here
Power and brains.
Unlike many of the off-road cars that began to gain popularity around the turn of the century, today's SUVs come armed with intelligent driver assistance systems designed to help the driver find the right driving mode in any given situation.
For instance, the driver can switch between rear- or front-wheel drive at the touch of a button when the driving conditions demand.  The feeling of freedom awarded by the higher driving position provides a  commanding view of the road ahead and also contributes to a more relaxed driving experience.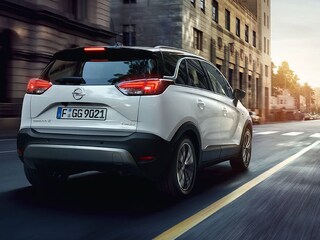 Never lose your grip.
In the case of SUVs, All-Wheel Drive is not the only system designed to enhance the driving experience – the Opel Grandland X, for instance, can be specified with IntelliGrip adaptive traction. Five different driving modes ensure that whether on snow, mud or sand, ascending or descending hills, your car has maximum grip. Hill Start Assistant keeps you going on steep gradients.