ALL TYPES: FROM THE  MINI SUV TO THE FULL-SIZE SUV.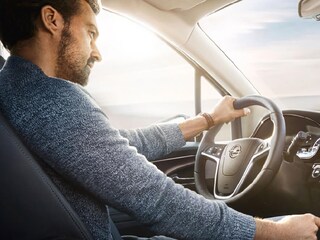 The SUV boom is simply unstoppable. As these cars become increasingly more popular across the world, many different types of SUV can be glimpsed on every road – so let's talk here about the differences between them.
The differences between SUVs, Crossovers and Off-roaders.
Firstly, what does SUV actually mean? It's an abbreviation of Sports Utility Vehicle, but just to complicate matters, there's also the CUV – that's a Crossover Utility Vehicle. So what's the difference?

As the name implies, the crossover is a hybrid of styles – it has the visual appearance of a traditional SUV, but rather than using 4x4 All-Wheel-Drive it usually drives with just two wheels, and is therefore more like a regular car. In other words, don't expect a CUV to deal very well with rocky terrain or harsh weather conditions in comparison to its SUV cousin. Off-road vehicles, on the other hand, are perfect for jogging over dirt roads and deep mud thanks to all-wheel drive, high ground clearance, and other terrain-suitable features.
Which SUV type suits you best?
So, it's clear that whatever your individual needs or budget – whether you need a car for everyday journeys, space for the whole family, or something capable of driving in rough terrain – there's an SUV type for you. Perhaps you just want to drive something stylish. Whatever your demands, discover
the perfect SUV for you
in the Opel range.
Back to Overview