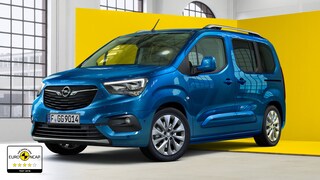 SMART TECHNOLOGIES.


In Combo Life, sophistication and practicality go hand-in-hand, with innovations such as heated steering wheel1, an 8-inch touchscreen1 and Automatic Emergency Braking2.

 

1 = Optional.

2 =  Automatic Emergency Braking  responds to traffic conditions ahead and will automatically brake the car if the driver fails to avoid or respond to a potential accident. 

The active speed range varies according to the type of 'object' detected: 

  - Pedestrians: 5-60km/h. 

  - Static objects:  5-80km/h.

  - Other vehicles: 5-85 km/h.

The braking force applied varies according to the vehicle speed:

  - 0-30km/h: 0.9g braking

  - 30-85km/h: speed is reduced by up to 22km/h. The driver needs to provide additional braking. 

Please note: Opel driver assistance systems are only intended to assist the driver within the system's limitations. The driver remains responsible for overall control of the vehicle.
MAKE THE MOST OF YOUR SPACE.


Need to move the whole family and their gear? With up to 2693 litres of boot space1 and flexible seating, the Combo Life has you covered.

 

 1 = Combo Life long-wheelbase version: Up to 2693 litres. Standard Combo Life: Up to 2126 litres. Measurements according to ISO 3832: Loaded to the roof with the rear seats folded.