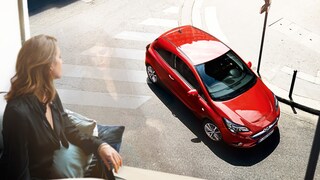 SMALL CARS.
OPEL'S BEST SMALL CARS RANGE.
Economical, stylish and practical, Opel's small cars are tailor-made for urban driving.

Big on style, comfort and personality, our models come with built-in driver assistance, such as automatic parking, which makes tight spots a doddle.

Find your perfect small car, then browse our accessories and infotainment products to make all your city journeys a joy.