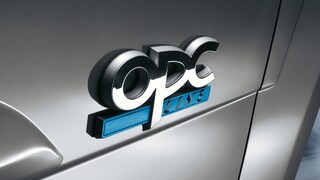 OPC Line is about exclusive sporting style for your Opel. Original design and quality blend perfectly, adding dynamism and individuality. The full range includes dramatic body styling, impressive alloy wheels and race-bred interior components. Everything carries the full Opel guarantee.

See for yourself what the OPC Line has to offer for your vehicle:

Astra
Sportiness and dynamics are a part of Opel Astra's DNA. With the exclusive components of the OPC Line, you can express both and give your Astra (GTC, 5-door, caravan) that special individual touch. The OPC Line products – created by design specialists - are both inspiring and striking.
Corsa
With our exclusive OPC Line your Opel Corsa (3- and 5-door) will be even more athletic – with a personal edge. All our products are of the highest possible quality and fit accuracy. Add some dynamic brilliance to your Corsa!
Zafira
With the exclusive OPC Line accessories you will add even more athleticism and dynamic uniqueness to your Zafira. The OPC Line products are always known for their accuracy of fit and high quality. Take a look at the stunning range.

Accessories Online Catalogue.
Discover a wide range of items. Opel Original Accessories can be both practical and stylish.
Chosen Your Accessories? Time to Find Your Dealer.