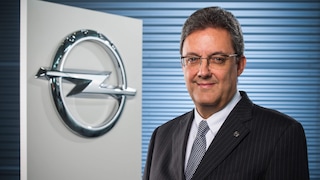 Vice President Vehicle Engineering, Europe
Member of the Management Board of Opel Automobile GmbH

William F. Bertagni was appointed Vice President Vehicle Engineering, Europe and member of the board of Opel Automobile GmbH, effective April 1, 2016. In his position, he leads a team of thousands of engineers at the International Technical Development Center (ITDC) in Rüsselsheim.

He previously held the position of Vice President Product Engineering at General Motors South America.
 
Bertagni was born in Sao Paulo on June 16, 1960. He earned a degree in Mechanical Engineering at the Instituto Mauá de Tecnologia in Sao Paulo in 1983 and immediately started his career with General Motors as responsible lead engineer for an engine program at GM do Brasil. Bertagni also earned an MBA at Fundação Getúlio Vargas in Sao Paulo in 1990.

 
Bertagni has more than 30 years of experience in Product Development including leadership assignments in several regions, i.e. the position as General Director of the GM do Brasil engineering center from 2002 until 2005. From 2005 to 2012, he was the Global Vehicle Chief Engineer for Small Cars based in Korea, and Vice President of GM Korea.
 
Bertagni also gained European experience between 1991 and 1994 when he worked as an engineer in Russelheim.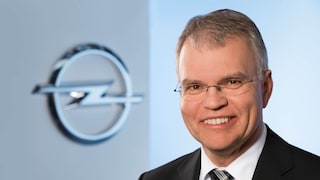 Vice President HR and Labor Director, Opel Group GmbH
Board Member HR and Labor Director, Opel Automobile GmbH
Speaker of the Management Board of Opel Automobile GmbH

Before joining Opel, Ulrich Schumacher was Vice President Human Resources Europe at Toyota Boshoku. He also held an executive position in Human Resources at the automotive supplier Magna International Europe AG as well as a Board function at the insurance group Allianz and the vehicle manufacturer Ford. Ulrich Schumacher began his professional career in the European Ford Organisation in Germany and England, followed by HR and Labor Relations management responsibilities at AutoEuropa (Ford/Volkswagen Joint Venture) in Portugal as well as Ford Motor Company in the USA.

Ulrich Schumacher was born on November, 27, 1957 in Düsseldorf. He studied law at the University of Cologne. Ulrich Schumacher is married and the father of two adult children.