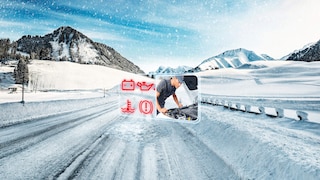 BE SAFE THIS WINTER HAVE YOUR OPEL CHECKED WITH THE OPEL EXPERTS!
Winter is fast approaching and you definitely don't want to get caught out in the cold.
Contact your Opel Dealer immediately and arrange to have a Complimentary Electronic Vehicle Health Check performed on your vehicle.
On completion of the check, you will receive a no obligation comprehensive report outlining any necessary work that is required to bring your vehicle up to a full safety standard for these winter months.  If you are a Service Club member, you are entitled to up to 25% discount on all repairs (depending on the age of your vehicle).
Complimentary full Vehicle Health Check
Total Peace of mind during the winter months
Up to 25% off repair or service for Service Club Members
Preserve the resale Value of your car with genuine Opel Service and Maintenance
Your Opel dealer will be happy to set an appointment with you at your convenience.
T&C's apply. At participating Opel Dealerships