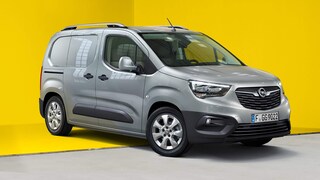 VERSATILITY FOR EVEN THE TOUGHEST OF JOBS.


Moving your cargo has never been easier – with a high payload of up to 1000kg1, a load-through bulkhead2 for long items, and sliding side-loading doors2, Combo gets the job done.

 

1Maximum payload 1000kg for the  Combo- and 950kg for the Combo XL 2Optional 2Load length of up to 3100 mm in the Combo, or 3400 mm in the Combo XL.

 
SERIOUSLY SAFE.


The Combo's modern cabin features up to 19 smart driver assistance & safety systems, including Automatic Emergency Braking1, Automatic Cruise Control2 and Driver Drowsiness Alert.

 

1Optional. Works automatically above 5km/h and below 85km/h. From 0 to 30km/h the deceleration metric to reduce the impact speed of the collision is 0.9g. From 30 to 85km/h the system brakes to a maximum of 22km/h. After this threshold, the driver needs to brake to reduce the speed even further. The speed range in which the automatic emergency braking with pedestrian detection is active depends on the obstacle detected (obstacle in motion: from 5 to 85km/h, fixed obstacle: from 5 to 80km/h, pedestrian: 5 to 60km/h). The system can be activated or deactivated by the driver at any time 2Optional

 
Please note, the vehicles illustrated may not necessarily represent the final Opel Ireland specification and may contain options available at extra cost.