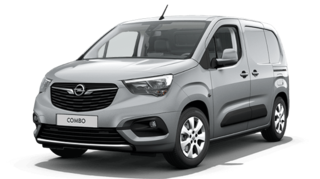 From €279 ex. VAT per month with Opel Leasing

Well-equipped and versatile, the new Combo was designed for all your business needs. Discover the full range of variants: whether you need a longer wheelbase, space for three or five, or extra payload for moving your cargo, the new Combo makes it simple.

Start the conversation with us today at Opel Leasing
No deposit
Minimal capital expenditure & improved cash flow
Fixed Interest and Fixed Costs – No surprises
Built in maintenance package includes: service, road tax, tyres
Contract Flexibility, tailored to suit your needs
No risk of depreciation and no residual risk
VAT reclaimable on commercials
Based on your annual agreed mileage at the start
Get in contact with your Local Opel Dealership now to claim this Opel Leasing offer.
CONTACT US
T&Cs